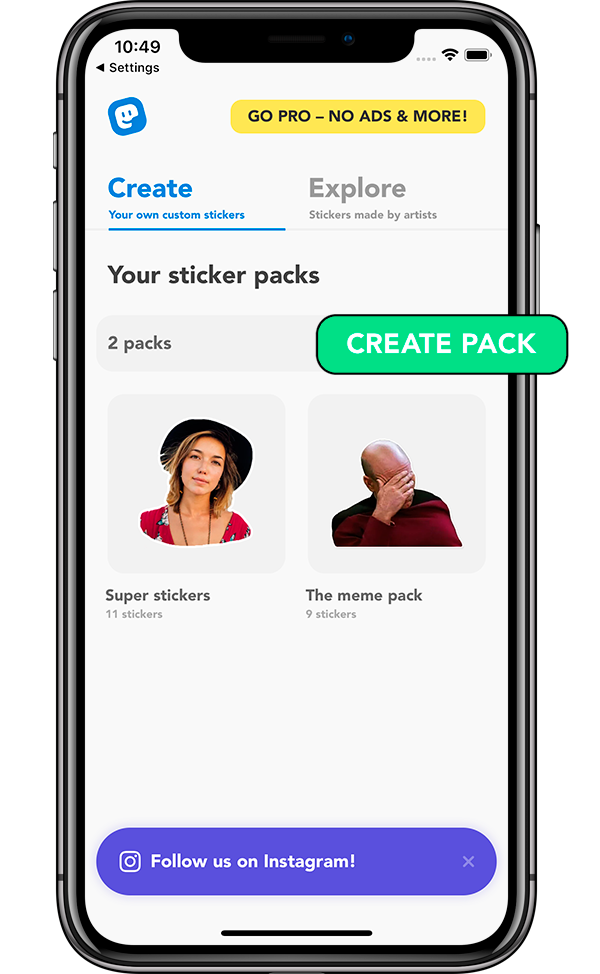 Create a new sticker pack
The first step to make your own stickers is to create a new sticker pack. This pack will be used to combine your stickers in a single group. To create a new sticker pack, you just need to press on the Create Pack button. You will need to introduce a name for the pack and a publisher name (i.e. your name).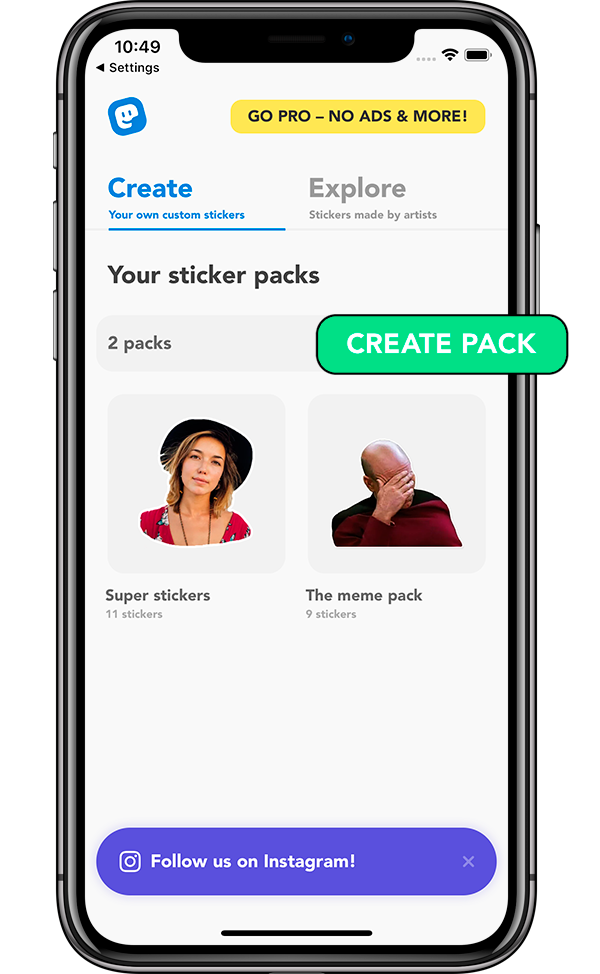 Add a new sticker to your pack
When the sticker pack has been created you can now add your stickers to the group. There's a button called Add Sticker that you might guess what it does. No clue? Don't worry, we will tell you.
With the Add Sticker button you are able to add stickers to your group. When you press it, a popup appears where you have to select the source of the image. You can either use your camera, pick a photo from the gallery or even use an image copied on your pasteboard. When you have your image selected, you can proceed to the next step.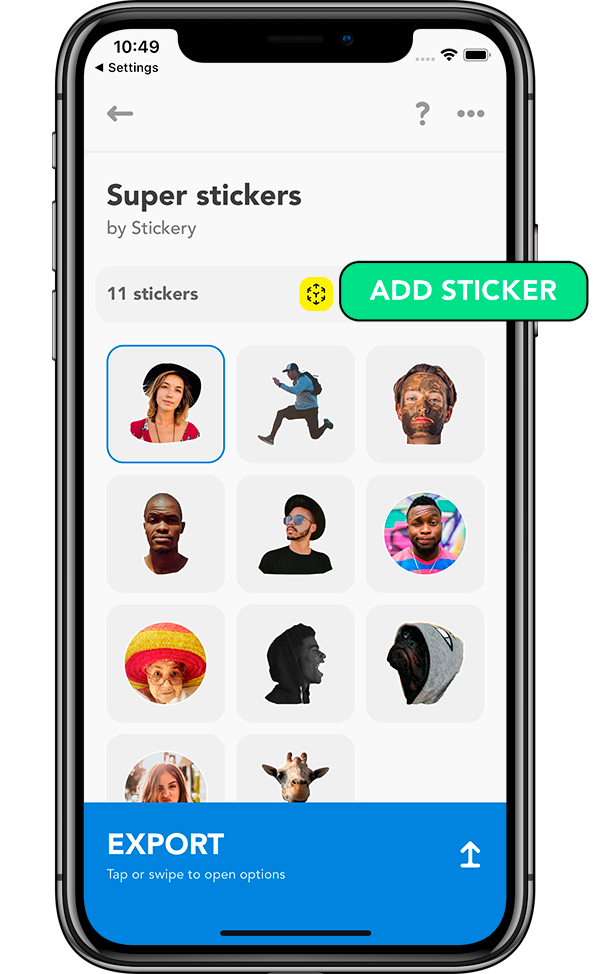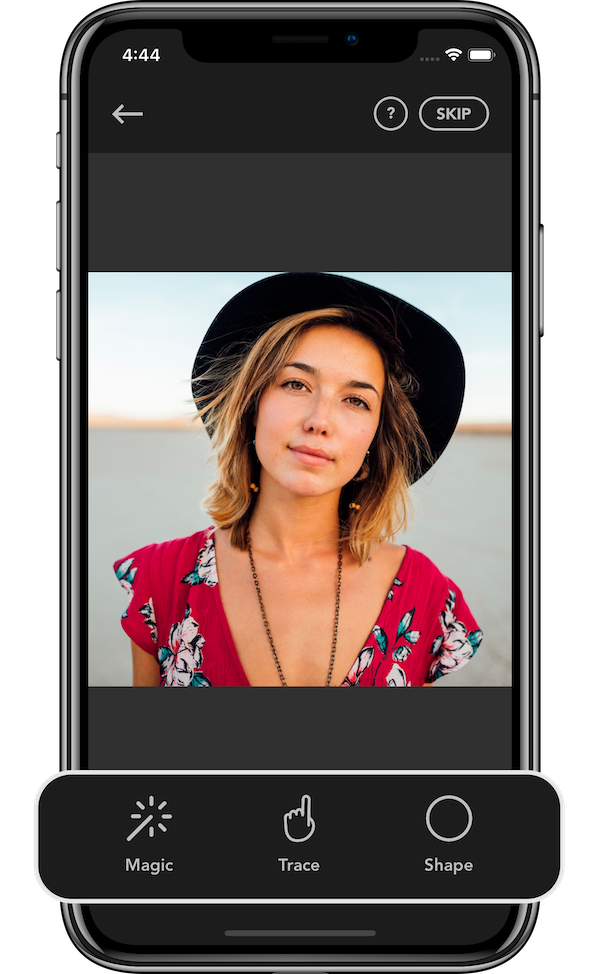 Select the way you want to make your sticker
The moment to customize your sticker has arrived. And you have three ways of doing so.
Magic - With this tool you can remove the image background automatically.
Trace - Use your finger to select the part that you want from the image. When you are done you can adjust the path by moving the dots.
Shape - Use one shape from the several we provide to create the sticker.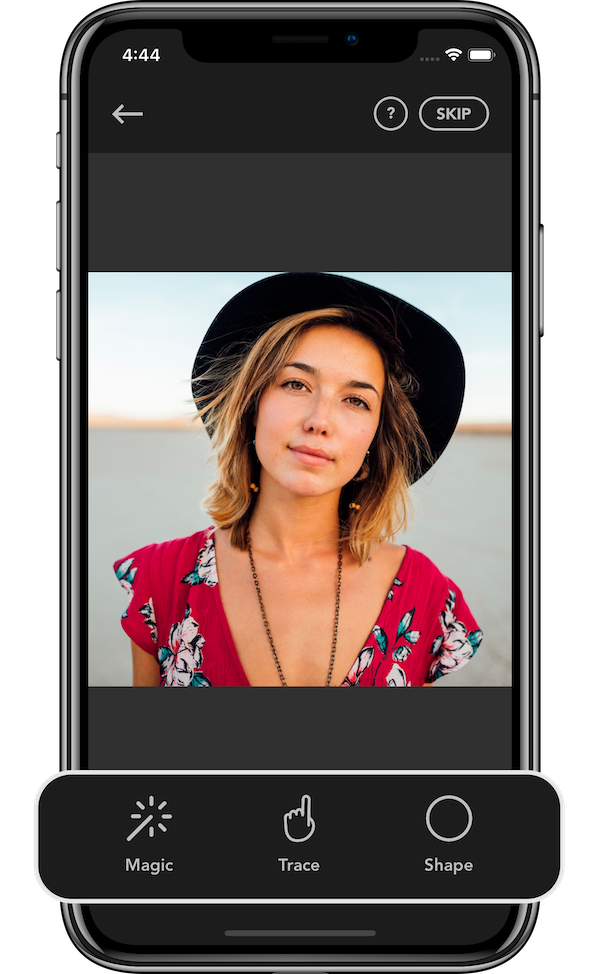 Add a border to your sticker
Wow, you are almost done! We're pretty sure that your sticker is looking awesome. But you may consider adding the final touch. Yes, as you read on the title: a border.
Putting a border to your sticker is very advisable because it highlights your sticker from any background it is put in. You know that messaging apps can have multiple background colors or images and a border helps your sticker to stand out. This is our advice, but you can do whatever you want, at the end it's your own sticker.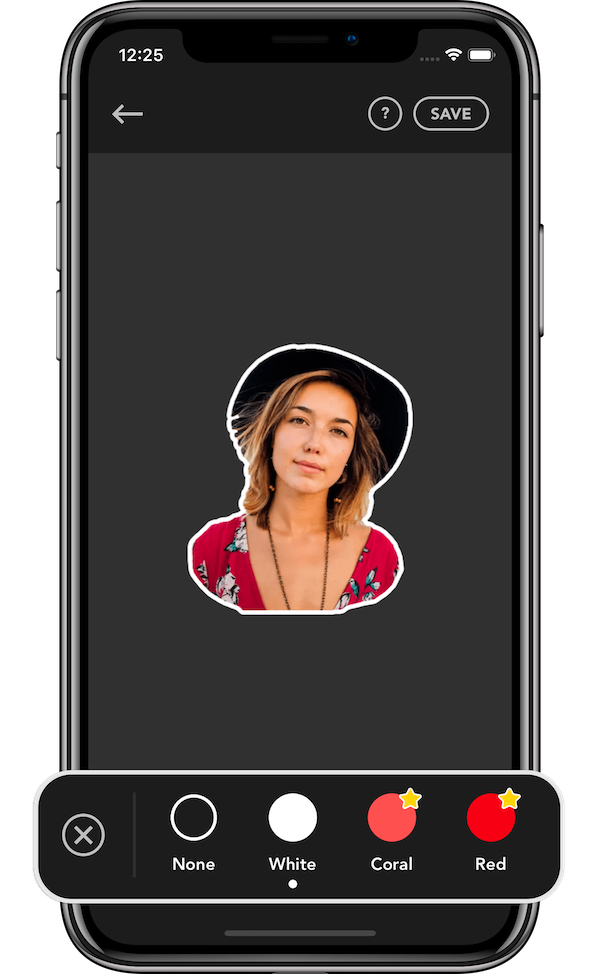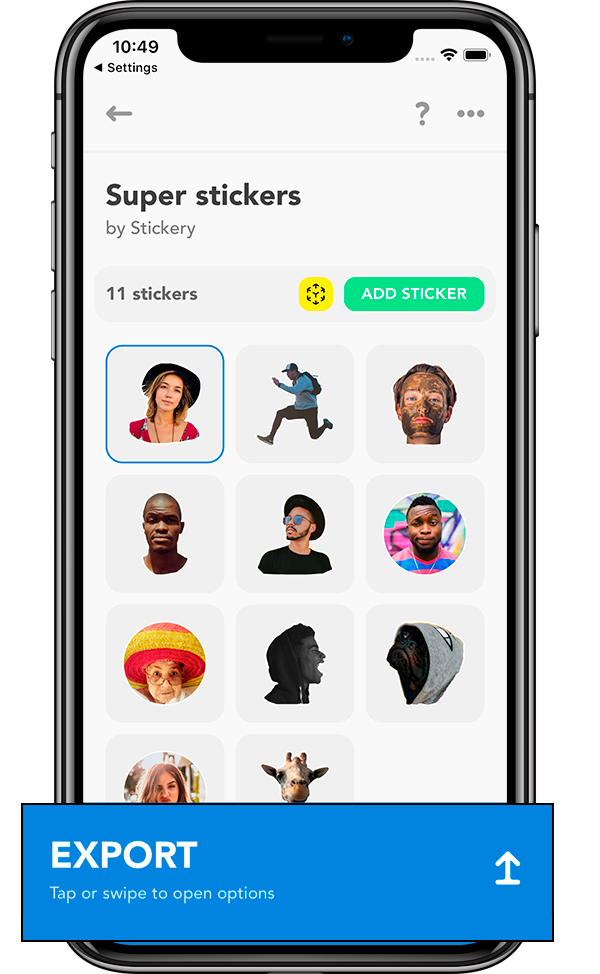 Export your stickers to WhatsApp, Telegram and Messages
You did it! You now have now created your sticker. Now let's see how you can export this sticker to WhatsApp, Telegram and iMessage. To be able to do this, you need at least 3 stickers in the pack.
When you've done all your stickers you just need to press on the Export button. This button will trigger a selector where you can select either export to WhatsApp, export to Telegram or export to Messages. Easy, right?
Now have fun sending all your friends and family the stickers you have created.